Year 3 2021 - 2022
Mrs Ollier
Miss Gaffney
Mrs Topham
Miss Phipps
Welcome to the Year 3 area on our website.This page is to provide you with information about the Year 3 curriculum, upcoming events and to celebrate Year 3 work. To find out more about Y3 have a look at our transition film:
https://www.youtube.com/watch?v=ifOdmeaWg0E
It has been Enterprise Week in Y3 and we have loved using the cooking area to bake cakes.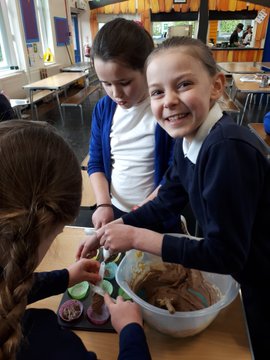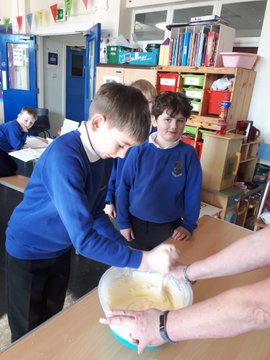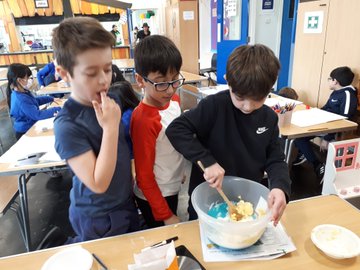 In September, Year 3 launched their new topic "where would you prefer to live: Stone Age, Bronze Age or iron Age?" We made Stone Age style jewellery and used our imaginations to explore a Stone Age camp! Please have a look through the pictures
WOW! What a fab day Year 3 had on Monday 18th November! Tony North came in to do workshops with all of year 3. We learnt how to do scientific, observational drawings and were able to handle real life fossils from all over the UK.
What a fun filled day Year 3 had for their fantastic finish! Thanks again for all the parents and carers who gave up their time to help the children design and create their Bronze Age carriages. We could not be prouder of our children!
Files to Download
Year 3: Calendar items
There are no Calendar items to display